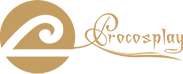 Procosplay is an experienced and manufacturing enterprise particular in cosplay costumes, cosplay wigs, cosplay props as well as accessories.
Challenges Faced
We were knowing that search was impacting the sales & experience of customers on our store. However, we were not sure about how to fix that easily.
The main idea came to our mind was to show more search results when visitors search products on our website. As due poor search results, the customer experience and sales were impacted. Visitors were leaving the store within few seconds when they can't find the right product which they were looking. Procosplay.com needed something which can help our visitors to find the right products easily using our website search.
Solution
nopAccelerate approached Procosplay and proposed to integrate the ready-made nopAccelerate Plus Pro Search plugin which integrates nopCommerce with Apache Solr to offer finest search experience. After integrating nopAccelerate Plus Pro, the website started showing more search results which were in-fact more accurate and relevant to what visitors are looking for.
Results after implementation
The integration resulted into improved customer acquisition from search result page, reduced zero hit queries and overall it helped with 30% sales growth.