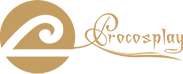 Procosplay is an experienced and manufacturing enterprise particular in cosplay costumes, cosplay wigs, cosplay props as well as accessories.
---
I4mart, Singapore is one of the largest retail chain of industrial spare parts and help other companies and retailers in sourcing quality industrial spare parts and equipment.
---

Bookstand.in an online book retailer selling books worldwide. Bookstand.in has a catalogue of appx. 170,000 products spread across 70+ categories and selling books from 2500+ publishers. Bookstand.in is using nopCommerce as their e-commerce platform. This case study focuses on how nopAccelerate helped Bookstand.in to improve their e-commerce website speed using their expertise in optimizing nopCommerce store performance.
---